Market In The Gap & Gap In The Market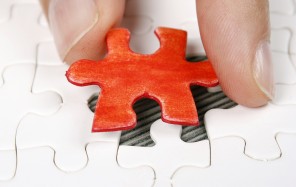 Many business people and consultants engaged in secondary or primary research that is very good and evidence based and they determine the propensity of the market to buy and invest in a particular product and service.
Options are then determined on the basis of optimistic, pessimistic and most likely scenarios and quite often market share and volumes are taken from the market research to develop market forecasts, budgeting, margins and profit forecast.
This is a good approach but then it often stops there.
This can happen especially if they want a certain return on investment or a market share or profit figure to reward risk and investment behaviour by stakeholders. Often these market share figures can be slightly increased to meet bottom-line expectations and this is then worked back to a total forecast that the market launch has to absorb.
Without regard to the final strategy and the strategic input and sometimes without investigation of competitors, channel captains, major suppliers and importers, as well as consumer knowledge and ability to sell the product or service, market estimates are made and business begins.
The question of the research quality and the approach is not the important considerations here. Most people can get reasonable research about market potential and size.
What is important is what the market share will be and how this will rise over time, especially if it's a new market entry or a new product or service development.
That is when the saying "it's not the gap in the market that is important,but the market  in the gap" comes into its own.
If the price point changes through negotiation at board or management level because competitors are seen as too strong or too weak, or the price changes because the distribution channel demand higher prices, or the quality changes, or the packaging size is poorer quality, etc then the product or service can miss the market that was originally research by a cats whisker and the market in the gap is lost or becomes: difficult to gain, too expensive for satisfactory R.O.I, not feasible etc.
Will your final strategy reveal a performing MARKET IN THE GAP ?