Advertising as an Investment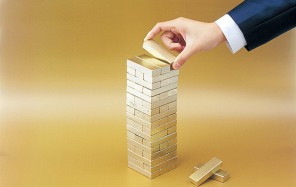 Every business sees advertising as an expense, a necessary but sometimes unaffordable expense, in the business operations.
Advertising is something that people always plan to do, but either reduce the budget for it, or neglect it, especially when business times are tough.  Advertising is treated this way because:
It is an expense item for which it is hard to estimate returns, especially in traditional media such as radio, brochures/ handouts, Yellow Pages and sponsorship – to name a few.

It involves outlaying money, usually at the time when money is scarce because when conditions are good and business is rolling in people ask, "Why should I spend on advertising right now?".

It is seen as difficult to decide on – i.e. best method and best advertising spend, and very difficult to monitor and track.
The Traditional Big Annual Spend
Most businesses, if they are honest, probably enjoy the big annual spend on the Yellow Pages, supported by brochures and some trade magazine/ newspaper advertising.  This was seen as a "no brainer", and it involved some thinking time, but only once a year or, at seasonal or high peak business times.   As a result, these forms of advertising were well supported on an ongoing basis.
The reality is that for most of our clients in the small to medium range, these methods are over-priced, and additionally were expensive because they were national or State based when the target market was not as geographically diverse.  Hence, clients overpay for "reach", and little hope of monitoring or tracking whether this form of advertising works for them.
The investment effect is not maximised, and in some cases marketing is built around advertising that is ineffective.
Why The Web Makes Advertising Sense
As a marketer, I really love the Web.  Through Google Analytics you can track your target market, and your appeal to this target market, on an hourly, daily and campaign basis.
You can identify who is opening your email, who is reacting to coupons and "Click" campaigns, and you can work out a return on your advertising investment and change it on a daily basis.  You can budge for your spend depending on the times of the day, days in the week, and buying times.  Unlike the Yellow Pages, newspapers, TV, brochures etc., you can change your copy whenever you capture what appeals to customers.
A poor printed brochure is a poor investment that once spent, drains your budget, while a new online brochure is two days away, and has negligible costs.
You can send emails and drive customers to your advertising, whereas direct mail campaigns were very expensive and not always effective in getting customer action or driving them to traditional advertising means.
I think we are about to enter an increasingly difficult business cycle in 2012, and a review of the benefits of the Web and advertising generally is timely.  Although they used to say that 50% of advertising works, but it was hard to say which 50%, we can now track and monitor and change our online advertising and promotion with good strategic input and measurement.  The online dollar returns a greater amount of profitable sales if you spend wisely with good analysis.  Additionally, it's good to remember that while advertising and promotion is an expense, it has an investment effect.
The Investment Effect of Good Advertising/Promotion
Companies that spend little in the good times on their brand, image and product/ services find it difficult to build a return from advertising and promotion during down times because there is no recognition or response to their brand/ products and services that were neglected during the good times.  Their advertising is a new expenditure, and has no prior investment effect on purchasing during down times.  It takes time to have an effect.
Companies that spend consistently on brand, image, products and services when entering a downturn can reference their existing advertising and promotion, and carry customer recognition and response into the down cycle.  While their competitors are struggling to develop customer awareness, recognition and response, they can trade off the "investment effect" of their prior advertising and get more immediate results from their strategic advertising/ promotion spend.
Do you have an investment effect from your current advertising and promotional budget?
If you don't, then knowing that there might be a downturn, you should position your website and supportive online advertising/ promotional budget to build this investment effect straight away.  In addition, you should:
Make certain your invoices and corporate correspondence reference your website, landing pages, and promote brand and corporate image.

Ensure your advertising copy is consistent and sells core messages that remind customers of your corporate products and services and competitive advantage (edge).

Consider additional micro websites for key services and products (landing pages) that can attract clients and offer "fast food", facts, knowledge and competitive delivery.

Ensure your website is supported by social media and reasons to buy, and creates comfort, security and value for money appeal.

Consider running "Click" campaigns, if only for a short time, in your key target market areas.  This will build corporate awareness and image, and can lead to new customer acquisition if managed wisely.

Become active with newsletters and email campaigns that reference your website and advertising/ promotion initiatives.

Ensure that all advertising can be tracked and monitored for effectiveness.  This means evaluating your advertising/ promotional spend and making changes.
Time Well Spent For Greater Returns
Finally, many of our clients have complained that monitoring, tracking and analysing the Web for results takes time.  We consider this time well spent because you get an opportunity to make your dollars work for you compared to the old traditional ways of spending, without any chance of strategic redirection, and hoping for the best.
All businesses need to be reminding their customers of their competitive offerings and delivery in this very competitive environment, and all businesses need to be getting the best "bang for their buck" from an effective investment in advertising and promotion.